We are curators of exquisite experiences
Luxury Emotions is an independent company founded in London and Italy by visionaries devoted to crafting captivating brands and curating emotional experiences. We have the privilege of partnering with the world's finest brands to provide an unparalleled level of luxury service to every client.
Whether collaborating with business clients or serving private consumers directly, Luxury Emotions brings an unbounded creativity and bold originality to every engagement. Our diverse capabilities span branding, hospitality, travel, events, marketing, and beyond. With flawless execution and a keen eye for quality, we deliver bespoke solutions for sophisticated clients across the globe, including influential leaders and those featured on the Forbes list.
Luxury Emotions also operates as a platform to showcase exceptional niche brands, products, places, and talent. We spotlight distinctive brands, review singular destinations, and promote remarkable artisans – anything that adds beauty and meaning to life. Our mission is to amplify the voices of small luxury brands, specialized companies, and extraordinary individuals.
Through our branded operations, we offer select opportunities to experience the pinnacle of luxury.
Visit Sardinia® is our destination management company crafting indulgent travel, events, and escapes in Sardinia, Corsica and beyond for discerning guests.
Art & Glam is an online gallery featuring high-end artists, artisans, and masterworks for a premier clientele.
Luxury Emotions was founded to celebrate excellence in all its forms. We invite you to discover the unimaginable.
---
The Story Behind Luxury Emotions
Luxury Emotions was founded by Natalia Vlaskina , an entrepreneur with over 15 years of experience in hospitality, and Roberto Tola, an award-winning musician and producer.
Natalia has collaborated with world-renowned hotels, restaurants, wineries, fashion labels, and beauty brands to craft luxurious experiences for high-end clients and companies around the globe. A specialist in the Made in Italy space, she is highly skilled in areas such as project management, marketing, networking, brand consulting, web development, and copywriting.
Roberto is an acclaimed Italian guitarist, jazz musician, and composer who has worked with some of the biggest names in music over his 30-year career. A Grammy Award candidate and member of the Recording Academy, Roberto produces his own successful albums and works on various music projects, arrangements, productions, and entertainment programs.
In 2010, Natalia and Roberto combined their passion for luxury and expertise in Sardinia to found Visit Sardinia®, an official DMC specialized in curating indulgent travel, events, food, wine, and holiday experiences on the picturesque Italian island and beyond for a premier clientele.
Over decades of cultivating their craft, Natalia and Roberto have built long-standing relationships with respected brands and leaders in the industry. They have developed and managed countless high-end programs, participated in luxury networking events and workshops, produced extravagant events and entertainment experiences, and helped shape meaningful guest journeys. While the hospitality industry spans hotels, real estate, travel, dining, events, weddings, wellness, transportation, goods, and services, Natalia and Roberto pour their heart and soul into every project they undertake.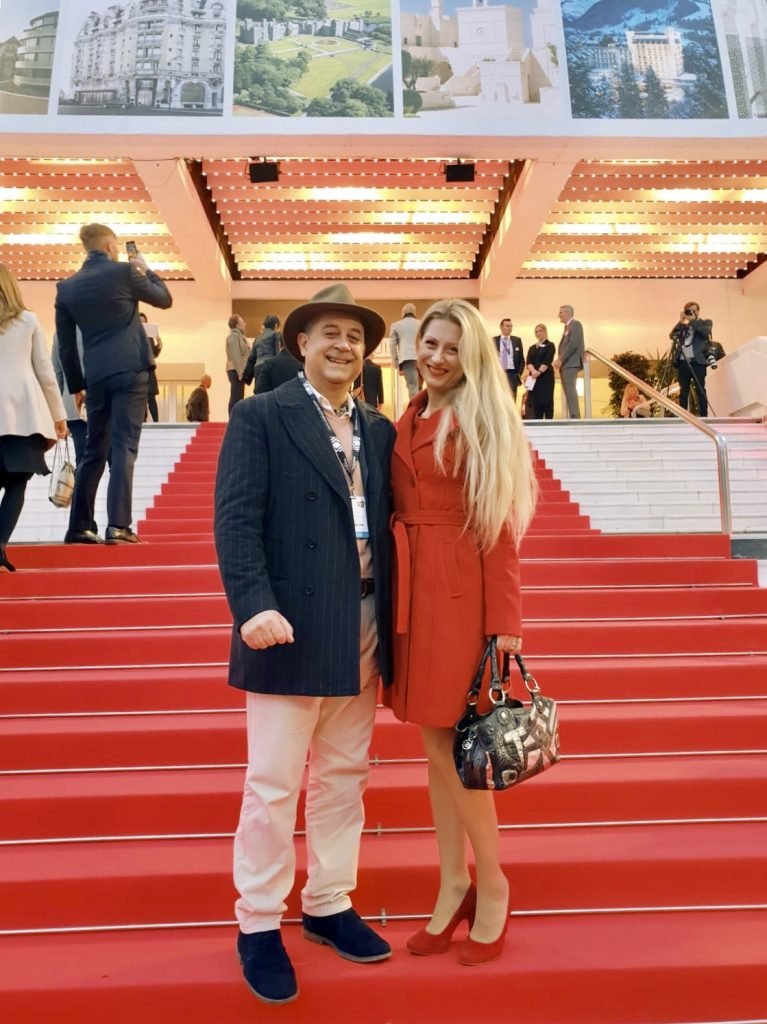 ---
Though a small team, Luxury Emotions is dedicated to delivering huge impact through personal connections, bespoke service, and long-term partnerships. For Natalia and Roberto, every detail matters and every client is a chance to create the unimaginable. Big is not always better; their boutique firm is 100% devoted to each vision and every dream.
Key Areas of Expertise
Hospitality
Luxury travel
Food & Wine
Events & Entertainment
Music
Fashion & Beauty
Art & Design
High-end artisanship
Wellness & Nutrition
Fitness
Real estate
Weddings
Project Management
Brand Marketing
Entrepreneurship
Business consulting
---
Luxury Emotions was founded to pioneer new heights of excellence without limits. We see impossibility not as an end but as an invitation—a call to create emotions not yet felt and facilitate opportunities not yet imagined for our discerning clientele.
10 Reasons to Partner with Luxury Emotions
Achieve high visibility to attract your ideal clients. We connect you to relevant audiences, industry leaders, and end consumers through promotional campaigns tailored to your needs.
Implement a results-driven growth strategy. Access our expertise to design a strategic plan for customer acquisition and revenue growth.
Stay ahead of trends in luxury hospitality. Tap into emerging trends to elevate your guest experience, strengthen your brand positioning, and gain a competitive advantage.
Gain invaluable insights into your clients. We research the habits, preferences, and unmet needs of your target customers to improve engagement and loyalty.
Expand your network. We provide access to exclusive luxury conferences, trade shows, and networking events to build meaningful B2B and B2C connections.
Develop a distinct brand identity. Work with us to define what makes your brand remarkable and devise innovative ways to convey your unique selling proposition.
Discover and focus on your niche. We help determine how your offering is differentiated and position you as a leader in your specific segment of the luxury market.
Connect with influential partners and collaborators. We actively seek out potential brand partnerships and sponsorships with industry leaders who share your values and customer base.
Create captivating content to spread your message. Access our expertise in storytelling and content creation to produce media that will resonate with your audience.
Gain an outsourced strategic team. You can rely on our knowledge, connections, and experience as an extension of your own team to save time, money, and missed opportunities. We make your success and brand vision our full-time focus.
Let Luxury Emotions handle the details so you can focus on what fuels your passion. Our goal is to open new doors to growth and innovation for niche luxury brands. Discover what is possible with a partner as invested in your vision as you are.

Our purpose is to spark joy through transformative experiences and genuine human connection. We believe life's greatest pleasures are meant to be shared.
At the heart of all we do is passion—a passion for creativity, a passion for excellence, and above all else a passion for bringing people together. We collaborate with independent brands, boutique properties, family producers, and talented artisans, not as business partners but as kindred spirits. By combining our expertise in luxury travel, events, marketing, and beyond with our shared values of integrity, quality, and care for the customer experience, together we are able to achieve the extraordinary.
Our mission is to create meaning. We wish to design experiences that move people, products that inspire wonder, and moments that matter. Money is a means, not an end, to crafting emotions, memories, and new ways of connecting across the globe. Through highly personalized service, bespoke trips and events, one-of-a-kind goods, and causes greater than ourselves, we endeavor to surprise and delight.
At Luxury Emotions, there are no clients, only partners and collaborators—individuals and brands as passionate as ourselves about spreading beauty in the world. We believe happiness comes from human connections, not transactions, which is why we choose with care who we work with and what we focus our skills and creativity upon. Money is secondary to the vision; the vision itself is shaped by shared values and fuelled by collaboration at the deepest level based on authentic relationships, trust and understanding.
We invite only those with heart and vision to join us in imagining emotions yet to be and making the unimaginable real through unique experiences, custom creations, and moments that truly matter for life. Our mission has but one goal: to make joy possible. Together, anything is within our reach.
---
Contact Us